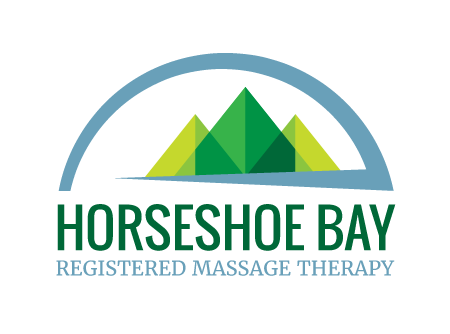 Maximizing quality of life and
maintaining functional independence
Welcome to
HORSESHOE BAY REGISTERED MASSAGE THERAPY
We believe in treating the whole being by addressing the mind/body connection. We recognize how imbalance and stress on all levels can manifest in our physical bodies through misalignment, pain, and physical disorders or dysfunction.
To book an appointment at either location please use our convenient online Jane Booking Tool or call 778-772-1599
If the Main doors are locked please text 778-772-1599. I will be down to let you in during the 15 min between appointments so please arrive on time.
RATES
90 minute treatment – $175 60 minute treatment – $115 45 minute treatment – $95 30 minute treatment -$70
Rates shown include GST We accept Visa, Mastercard, cheque and cash.
Please note the clinic requires that you kindly give 24 hours' notice if you must cancel or change an appointment.

If you have coverage for massage therapy a receipt will be issued for you to submit to your insurance provider for reimbursement.
YOUR FIRST APPOINTMENT
Free 15 minute initial assessment at your first appointment to do an extra thorough postural exam.
Bring sport bottoms and a sport bra or yoga pants as you will be required to have an unrestricted range of motion.

After you filled in an intake form, we will briefly discuss your health history and current concern

Assessments will be used to differentially diagnose your condition and rule out contraindications to our treatment

We will begin your massage! Treatments will always be performed in a pain free manner under your informed consent

The last few minutes of your session will be used to suggest therapeutic exercises, and any ADL changes that you can do at home, to further enhance the benefits of the treatment.

A post massage hydrotherapy application ritual will also be explained to you. This will be especially important after a deep tissue massage because your muscles and lymph system need the help to flush out toxins and help replenish fresh nutrients and oxygen to aid with tissue recuperation.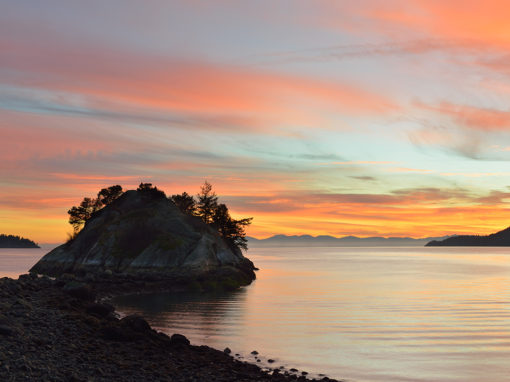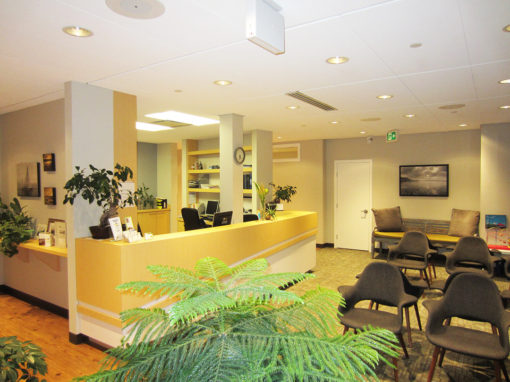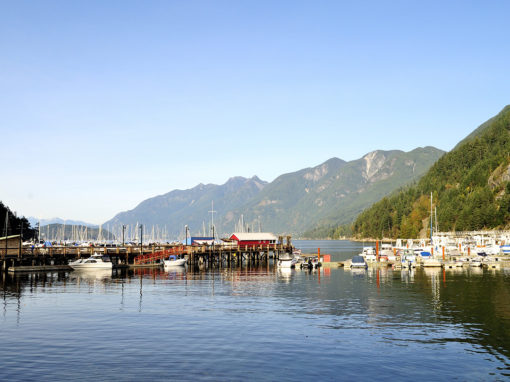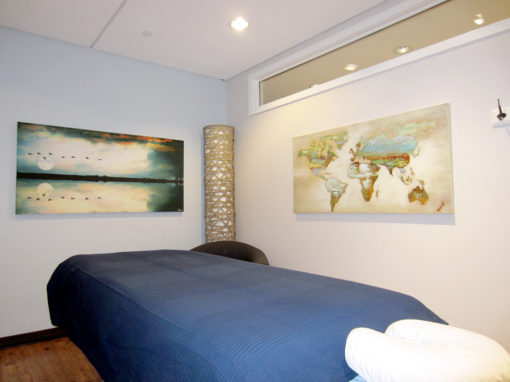 Horseshoe Bay RMT will now be operating our NEW Downtown Weekend Clinic
The Cambie and Hastings location (615-207 W Hastings) is open Saturdays and Sundays 9am-9pm.
If the Main doors are locked please text 778-772-1599. I will be down to let you in during the 15 min between appointments so please arrive on time.
DON BARRETT
Owner Horseshoe Bay RMT
After years of care-giving and personal family experience with childhood oncology Don naturally progressed into the manual therapy field in 2009. While training at Vancouver Community College in the Occupational Physical Therapist Assistant (OPTA) program, Don worked with the physiotherapy teams on the Acute Care for Elderly (ACE) units at both Lions Gate and Vancouver General hospitals. He also completed occupational therapy placements at Royal Colombian and the Colony Farms Forensic Psychiatric Hospital working with traumatic brain injured and stroke patients.
Due to chronic relapses with his oldest son Owens leukemia, Don moved on to working in the Burnaby school board as an educational assistant for children with special needs. This allowed Don and Owen the freedom to travel for multiple trials and treatments at the National Institute of Health in Bethesda, MA. While there he was further introduced to the profession of Registered Massage Therapy.
On returning to Canada, Don decided to supplement his skill set with formal training in the field of RMT, where he graduated from the Vancouver College of Massage Therapy with the Achievement Award for his class. His life and work experience over the last 13 years has left Don well versed in a wide range of health conditions and rehabilitative areas.
Manual therapists perceive themselves as patient educators, facilitators of change and motivators. Through active, collaborative rehabilitation and TEAM integration we will…
T
TEACH
Teach you where and why change is needed
E
ENABLE
Enable you to facilitate the change through therapy and exercises
A
ADVOCATE
Advocate with other practitioners to help with underlying issues
M
MOTIVATE
Motivate you towards return to function and an active recovery
FREQUENTLY ASKED QUESTIONS
WHAT IS MLD?
Lymphatic Drainage Massage is a gentle, rhythmic massage technique that can help improve healing by relieving swelling or congestion believed to be the underlying cause of many disorders. This may be caused by lymph nodes that have become unable to effectively cleanse the tissues by way of the lymphatic system.
POSSIBLE BENEFITS OF LYMPHATIC MASSAGE
Speed up recovery from injuries such as sprains * Decrease pain and stiffness after athletic events * Reduce bruising and swelling from surgery * Improve migraines and digestive disorders * Minimize the effects of whiplash * Decrease swelling and fatigue during pregnancy * Improve acne and other skin conditions * Alleviate chronic pain, insomnia, and stress * Reduce risk of lymphedema after cancer treatment * Lessen swelling due to lymphedema * Benefit Fibromyalgia, CFS/ME, scleroderma * Pre and post dental work
(The above outcomes are based on clinical experience and are not guaranteed.)
WHAT IS THE PURPOSE OF REGISTERED MASSAGE THERAPY?
The purpose of Registered Massage therapy is the assessment of soft tissue and joints of the body, leading to treatment for the prevention of physical dysfunction, injury, pain and physical disorders. This is accomplished by manual and physical methods that develop, maintain, rehabilitate or augment physical function, to relieve pain and promote health.
WHY IS AN RMT DESIGNATION IMPORTANT?
Registered Massage Therapists in BC are trained in the assessment and differential diagnosis of muscle, nerve and joint dysfunction as well as the treatment and prevention of a variety of orthopedic and systemic conditions.
Registered Massage Therapists have completed 3000 hours of College level education. The basis of the educational curriculum is centered around evidence informed solutions to soft tissue and joint problems. In addition to having minimum (75%) passing grades all registrants have successfully passed rigorous Provincial exams based on academic knowledge and practical hands on skills. The profession has evolved to become a primary health care modality in many Canadian Provinces.
The importance of this to the client is the assurance that any health care professional with the RMT designation has the proven ability to provide safe and effective health care for your soft tissue and joint dysfunction.
The massage therapy profession in BC is regulated by the College of Massage Therapy of BC (CMTBC). To further ensure on-going professional competency the CMTBC requires all RMT's to complete a minimum 24 hours of approved continuing education courses (CEC's) every two years.
WHAT THERAPEUTIC APPROACHES DO YOU PROVIDE?
We aim to address underlying causes like ineffective posture and lifestyle habits to help alleviate your symptoms, and to prevent your symptoms from returning. Our goal is to restore and/or maintain functional movement with pain free range of motion through safe, effective treatments using therapeutic approaches such as:
Swedish (Petrissage)
Stress reduction massage
Myofascial release therapy
Neuromuscular therapy (NMT)
Deep tissue therapy
Trigger point therapy
Deep relaxation massage
Gentle joint manipulation
Passive or Active range of motion
Sports massage
Postural re-education and training
Home care exercises
Lifestyle management
WHAT CONDITIONS DO YOU TREAT?
Massage therapy can be helpful in the treatment of a variety of conditions, including but not limited to:
Headaches and migraines
Chronic muscle tension
Neck, back and knee pain
Muscle spasms or strains
Post accident pain (whiplash)
Post surgical / injury scar tissue
Tendonitis (golfer's and tennis elbow, Achilles)
Repetitive strain injuries (carpal tunnel syndrome)
Thoracic outlet syndrome (TOS)
Postural problems
Respiratory problems
Sports injuries
Temporo-mandibular Joint Dysfunction (TMJ)
Pregnancy related symptoms or discomfort
Anxiety & Stress
Chronic pain (fibromyalgia, osteoarthritis)
Digestive concerns
GETTING OUT AND GIVING BACK
Giving Back is another MAJOR INITIATIVE we strongly support. The Owezy Corps is a fund created by and in Honour of Owen "The Warrior" Barrett. Feel free to visit www.OwezyCorps.com to meet Owen and hear his message.
Please DONATE GENEROUSLY. We thank you in advance.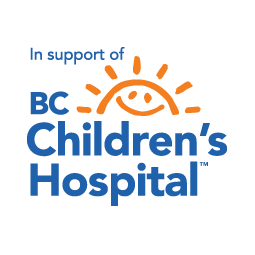 This is a special BC Children's Hospital fund specifically dedicated to supporting Oncology Patient Services. All proceeds are distributed by the Oncology social work team to patients requiring chemo-therapies and medications not covered by medicare, travel costs to medical trials and food gift cards. These gift cards are distributed by the Wonderful Ladies that volunteer with the family support team on the wards and are one of the small reliefs many of the Kids are allotted while staying on ward for sometimes months at a time.
Tuesday, Thursday and Friday
9:00 am to 9:00 pm
Saturday and Sunday
9:00 am to 9:00 pm
Horseshoe Bay RMT
6422 Bay Street, West Vancouver, British Columbia, V7W 2H1
778-772-1599